Business Services
IT Support & Maintenance
Web Design and Programming
Infrastructure Design, Cabling and Wiring
Data Recovery
Hosting Services
COMP R US keeps your computer system working for your business – not you working for your computer system. Because we pride ourselves in delivering better IT solutions, you get professional services that really work for you and for your business.





• Most of the firms that supply technical support charge an hourly rate, which can be detrimental to your budget. COMP R US offers all-day every-day unlimited support for an affordable fixed monthly fee. The fee depends on the size of your IT system and the type of support you need.

• Unlimited 24/7 Support for Businesses – COMP R US provides our clients with a customized IT sourcing plan which allows us to take care of as much or as little of your IT needs as necessary; to fit your requirements and your budget, all for a fixed monthly fee. Our client's experience the highest level of service with guaranteed response times, specific service level agreements and extended coverage on your voice or data network components by assigning the appropriate engineers to manage your account. COMP R US customers under a service agreement plan are prioritized above all other customers and have the ability to place service calls 24 hours a day. The process starts with documentation and an inventory of your system. A service level agreement reduces your Total Cost of Ownership and increases your Return On Investment, as compared to industry best practices.
Our award-winning Global Monitoring System lets us monitor in real-time any device on your network and fix a problem that might occur. Because we can see and fix a problem as soon as it happens, your network has virtually no downtime.

• Remote Support – "We're Just One Click Away" - Stop waiting all day for a technician to come over! COMP R US's remote support can minimize your down time to zero. Just open your web browser and logon to www.ComprusUSA.com. One of our technicians will be connected to your computer to fix your problems immediately.




• Be confident that whatever your project demands, our web developers can deliver on time and on budget! We don't believe in "one-size-fits-all templates." We work directly with your team to determine your project needs. Just call us for a quote.




• COMP R US installs cables for voice and data as well as fiber optic lines. Infrastructure is the backbone of your data and telecommunications architecture, supporting virtually all technologies.




• We pride ourselves in being able to recover your data up to 95% of the time; that is why other vendors turn to us for the most difficult recoveries.




• We can host your website, email, files, QuickBooks files or Blackberry Enterprise Server at our secure data center, saving you the hassle and the headache caused from power problems, internet problems and even regular backup and maintenance to your servers. You can be assured that you will be able to access your server/email at any time and from every location regardless to the weather conditions.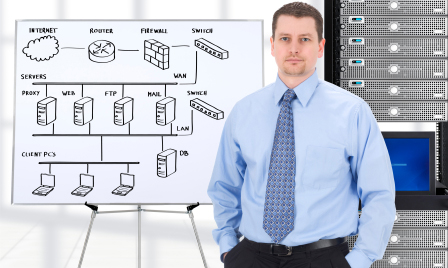 What They Say

"It's Amazing! Our IT solution team delivers!"

Contact Us
2790 Stirling Road, #6
Hollywood, FL 33020
Broward: (754) 999-5959
Miami Dade: (786) 955-9555
E-mail: info@comprusUSA.com
About Us
COMP R US, Corp. offers comprehensive solutions for your home and/or business such as All-In-One Firewall Solutions... Continue reading.